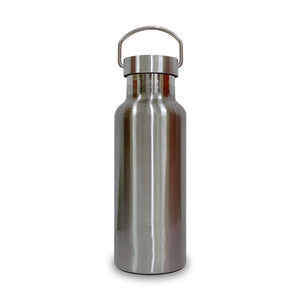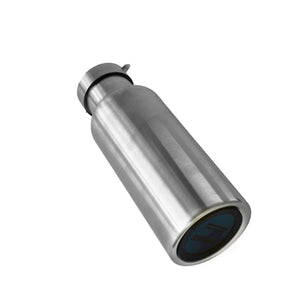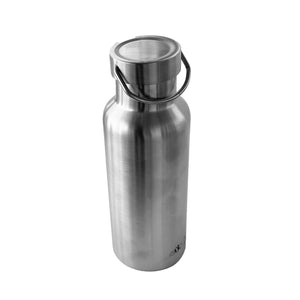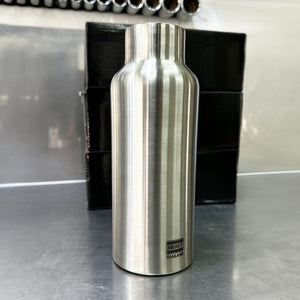 Want to know more ? Contact us below
หากต้องการทราบข้อมูลเพิ่มเติม ติดต่อเราได้ที่นี่
Discount Code: รหัสส่วนลด:
Erpro
'Rescue Professional' use this discount code to get 20% off your order at checkout.
Note you must provide a copy of license before your order can be shipped.
เมื่อมีการสั่งซื้อสินค้า สำหรับเจ้าหน้าที่กู้ชีพ กู้ภัย สามารถใช้รหัสส่วนลดนี้เพื่อรับส่วนลดได้ถึง 20%
*เพียงแค่ส่งรูปภาพบัตรประจำตัวเจ้าหน้าที่ของคุณมายืนยันเท่านั้น*
Introducing our high-quality, stainless steel insulated water bottle - the perfect companion for outdoor adventures and diving trips. Designed with the most advanced double wall vacuum insulated technology, this water bottle keeps your drinks ice-cold for up to 24 hours and piping hot for up to 12 hours, no matter where your journey takes you.
With a capacity of 500ml, this water bottle is the perfect size for carrying on hikes, camping trips, or for taking on a dive. The stainless steel construction ensures that it is both durable and long-lasting, able to withstand even the toughest of outdoor conditions.
With its sleek design and practical features, our insulated water bottle is the ultimate choice for adventurers and divers alike. So why wait? Order yours today and take the first step towards an unforgettable outdoor experience.
Stainless Steel. 
500ml.
Height 21cm
Diameter: 7.5cm
Custom Laser Engraving Ask Staff. 
As an added bonus, we offer the option to laser engrave your logo or name onto the bottle, making it an ideal promotional or personal item. Whether you're looking to showcase your brand or add a personal touch, our laser engraving service provides the perfect solution.