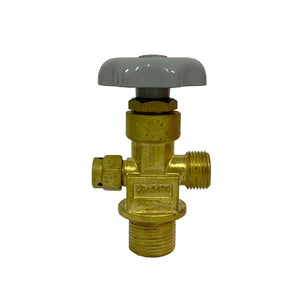 Want to know more ? Contact us below
หากต้องการทราบข้อมูลเพิ่มเติม ติดต่อเราได้ที่นี่
Discount Code: รหัสส่วนลด:
Erpro
'Rescue Professional' use this discount code to get 20% off your order at checkout.
Note you must provide a copy of license before your order can be shipped.
เมื่อมีการสั่งซื้อสินค้า สำหรับเจ้าหน้าที่กู้ชีพ กู้ภัย สามารถใช้รหัสส่วนลดนี้เพื่อรับส่วนลดได้ถึง 20%
*เพียงแค่ส่งรูปภาพบัตรประจำตัวเจ้าหน้าที่ของคุณมายืนยันเท่านั้น*
SHERWOOD OXYGEN VALVE – CGA540, 1.125″ UNF STRAIGHT.
These Sherwood oxygen valves are made from heavy-duty forged brass and are specifically designed for use with oxygen in aluminum cylinders. Common applications include welding and industrial use. These oxygen valves have a CGA540 valve outlet with a 1.125″ UNF straight inlet and safety (burst disk).