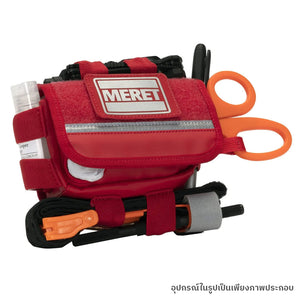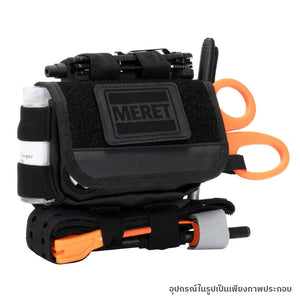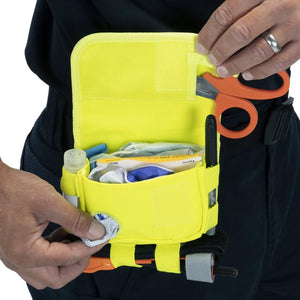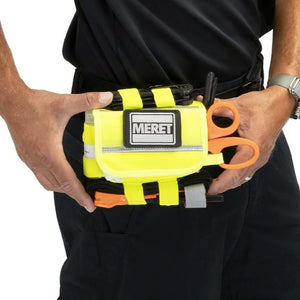 Want to know more ? Contact us below
หากต้องการทราบข้อมูลเพิ่มเติม ติดต่อเราได้ที่นี่
Discount Code: รหัสส่วนลด:
Erpro
'Rescue Professional' use this discount code to get 20% off your order at checkout.
Note you must provide a copy of license before your order can be shipped.
เมื่อมีการสั่งซื้อสินค้า สำหรับเจ้าหน้าที่กู้ชีพ กู้ภัย สามารถใช้รหัสส่วนลดนี้เพื่อรับส่วนลดได้ถึง 20%
*เพียงแค่ส่งรูปภาพบัตรประจำตัวเจ้าหน้าที่ของคุณมายืนยันเท่านั้น*
DESCRIPTION
The EFAK™ PRO X EMT first aid kit is designed to help you easily carry and deploy EMT supplies in a very compact, hands free kit, with a lot of capacity and customizable configuration.

Response ready, this pack provides easy access to gloves and other supplies without opening the main compartment. Gloves can be easily removed from the outer access hole while remaining organized in an inner elastic pouch. pens, pen lights, radios, pagers, light sticks , cleaning agents, protection sprays, can be inserted and secured into elastic sleeves on the front, top, and sides of the EFAK™ PRO X.

The EFAK™ PRO X ™ is available in high viz, blue, red, and black infection control, constructed from waterproof, durable, wipe-clean tarpaulin, and are designed specifically to easily clean and remove blood borne pathogens.

Supplies shown in images are not included


KEY FEATURES
• Infection Control Complete (ICC), constructed from wipe-clean infection control materials internally and externally.
• Double stitching on all stress points
• Front name tape area, MERET tape included
• Elastic internal pouch for gloves with outer access
• Securable outer elastic sleeves to secure supplies
• Secured shears pocket
• Riveted belt clip and wide belt loops for up to 2.5" wide belt webbing
Product Dimensions: 6.25" x 4.5" x 1"Product Weight: 8 ozM4L Lifetime Warranty