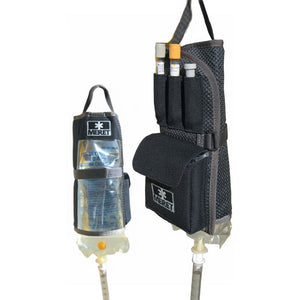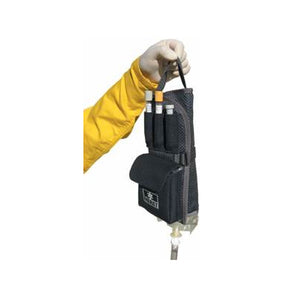 Want to know more ? Contact us below
หากต้องการทราบข้อมูลเพิ่มเติม ติดต่อเราได้ที่นี่
Discount Code: รหัสส่วนลด:
Erpro
'Rescue Professional' use this discount code to get 20% off your order at checkout.
Note you must provide a copy of license before your order can be shipped.
เมื่อมีการสั่งซื้อสินค้า สำหรับเจ้าหน้าที่กู้ชีพ กู้ภัย สามารถใช้รหัสส่วนลดนี้เพื่อรับส่วนลดได้ถึง 20%
*เพียงแค่ส่งรูปภาพบัตรประจำตัวเจ้าหน้าที่ของคุณมายืนยันเท่านั้น*
DESCRIPTION
The all new REDI-IV PACK is equipped to handle ACLS, CCT, and all field conditions requiring an IV. The pack maintains everything you need for a quick IV setup in one convenient, organized pack. The pack organizes IVs, tubing, catheters, and has a transparent window for solution identification. A Velcro strap secures the contents and acts as a pressure infusion device. The REDI-IV can be hung using a large webbing loop. 

KEY FEATURES
Hypothermia ready

3 vacutube pockets 

IV starter kit storage

Incredibly durable 1200 Denier coated TPE, water and stain resistant 

250 ml – 1000 ml IV bags 

Quick, easy set up
Product Dimensions: 26cm x 13cm (10.25" x 5")
Product Weight: 0.2kg
M4L Lifetime Warranty