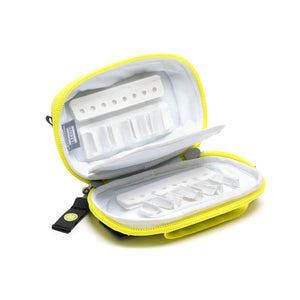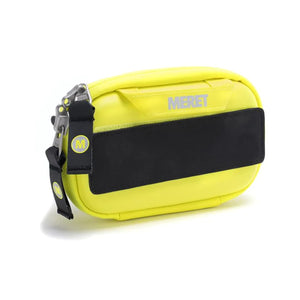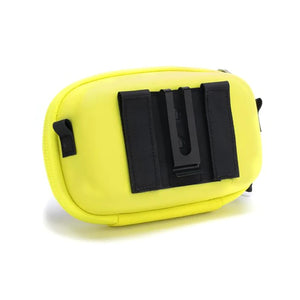 Want to know more ? Contact us below
หากต้องการทราบข้อมูลเพิ่มเติม ติดต่อเราได้ที่นี่
Discount Code: รหัสส่วนลด:
Erpro
'Rescue Professional' use this discount code to get 20% off your order at checkout.
Note you must provide a copy of license before your order can be shipped.
เมื่อมีการสั่งซื้อสินค้า สำหรับเจ้าหน้าที่กู้ชีพ กู้ภัย สามารถใช้รหัสส่วนลดนี้เพื่อรับส่วนลดได้ถึง 20%
*เพียงแค่ส่งรูปภาพบัตรประจำตัวเจ้าหน้าที่ของคุณมายืนยันเท่านั้น*
The MINI MED™ PRO X is a compact secure solution to organizing and carrying multiple ampules and vials from 2 ML to 10 ML.
Constructed from wipe-clean infection control materials, the TUFF-SHELL™ protective exterior protects your ampules and vials while securely organizing them in unique medication cards that can be removed and customized. This lockable module includes 2 vial cards and 2 ampule cards, storing up 24 medications depending on their size. The backside of the module has a belt clip and MOLLE attachments and the sides have webbing loops to quickly attach to carabiners. The inside has a padded divider to reduce glass on glass exposure and damage. The top of the module has a quick grab handle and the front has a removable tape plate for customization.
Modules and supplies shown in images are not included.
KEY FEATURES:
Constructed from wipe-clean infection control materials internally and externally
Organizing multiple ampules and vials from 2 ML to 10 ML
TUFF-SHELL™ protective exterior
Bright internal materials for easy-view of supplies
Oversized YKK zippers
Innovative vial cards/ ampule cards carrying system
Double stitching on all stress points
Backside belt clip and MOLLE compatible velcro-lined webbing attachments
Removable Unit/ Contents identification tape plate
Large EZ-Pull pullers allow easy access
Lockable zippers for pharmacy seal
Product Dimensions: 7.75" x 5" x 2.75"
Product Weight: 10 oz
M4L Lifetime Warranty